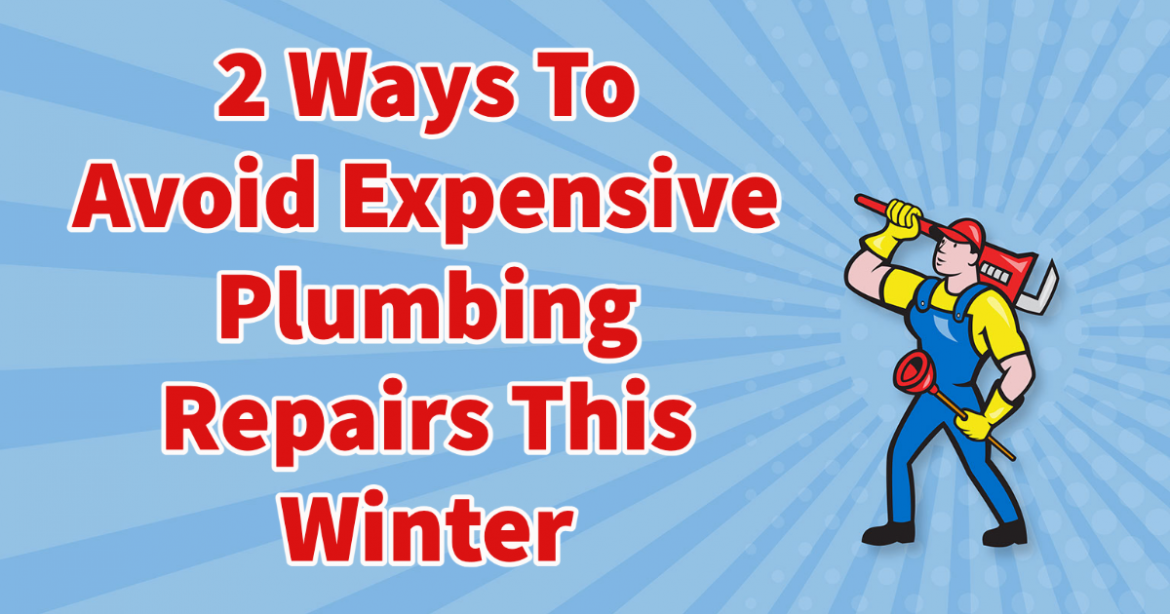 UPDATED 1/20/21
The first day of winter is December 21. Unfortunately, most U.S. states will see their fair share of snow before the official start of the season (and some states already have). What does that mean? That means it is time for you to carefully winterize your plumbing. In order to keep the winter months comfortable and stress-free, it is absolute critical to winterize residential plumbing. Here's what you need to do.
Protect Outdoor Plumbing
Plumbing services and repairs are very important. Leaving leaky pipes and faucets broken can cost thousands in the long-run — and it can cost homeowners even more if leaky pipes and faucets go unfettered during frigid winter months. Why? Even small droplets of water on the surface of outdoor plumbing can (and often will) freeze over; once this happens, the ice can easily travel through pipes — and frozen pipes can crack, or even burst. Make sure to disconnect any outdoor hoses, carefully and fully turn off any outdoor faucets, and cover outdoor plumbing if necessary. Be on the lookout for signs of malfunctioning or frozen pipes. Low and/or sporadic water pressure is one of the most notable signs of a problem. Plumbing leak detection products can also help you easily and conveniently keep plumbing working at its best this winter.
Don't Mess With The Thermostat (Too Much)
It may be tempting to turn the thermostat down low when you're not home to save on heating and energy bills, but this can actually turn into a huge mistake. Plumbing maintenance and plumbing repair services are called in to fix a considerable number of pipes after homeowners turn down the heat too low, leave for a weekend, and come back to frozen plumbing. Even if you are going away for the weekend — or longer — keep the thermostat at a minimum of 55 degrees to keep pipes intact and in working order.
Avoid plumbing and water heater repair this winter by carefully covering outdoor plumbing, disconnecting outdoor hoses, using plumbing leak detection services or products, and keeping the thermostat no longer than 55 degrees. Remember — if you neglect these tips — it costs an average of $353 to hire one of the 715,387 plumbers in the U.S.
When a plumbing system isn't working, it can be difficult for everyone in the household. Running water is a basic need, and being without it is a heavy burden. When your plumbing isn't working well, you need a plumbing service that can do the plumbing and installation that are needed to fix your plumbing system. You can look up plumbing repair contractors in your local area and find the ones that have the best reputations. Then, you can call one or more of them to find out about pricing and when they may be able to come out and do the repairs.
When you need plumbing service and repair, there is no time to wait. You need a company that is well-versed in plumbing systems so that they know what they're doing when faced with your plumbing system. Be sure that you know the plumbing services offered before you call a plumbing service. The website of the service provider should have some information about what kind of plumbing services that they offer. When you have a good company that is ready to come out and fix your plumbing, your system will be back to normal in just a short time.
Get more here: www.diversifiedplumbingswfl.com