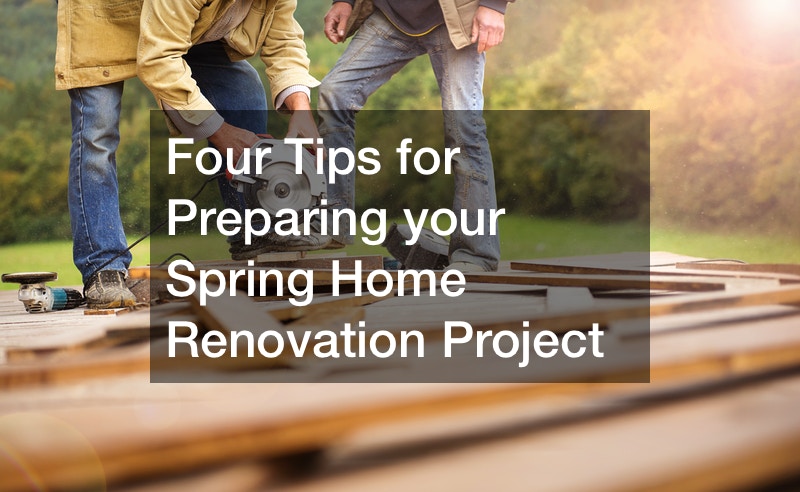 The cold months of the year are over, and the spring season is here – a perfect time to spruce up your home. There is a wide variety of projects you can undertake during spring, but they all need prior preparation. You have to consider and conduct due diligence on the average cost of home improvements. In most cases, the total cost depends on the market prices in your locality and the size of the project you want to
undertake. Some of the remodeling projects are simple, and you can do them by yourself. These may include replacing a missing roof shingle, repairing a leaking pipe, and adding a coat of paint.
However, it is advisable to consider hiring a home renovation contractor if the projects are complex. The experts are many in today's market, which could overwhelm you to choose one that best suits your needs. Fortunately, you can gather information on the best home renovation contractors in your area from various sources, including the internet and referrals from friends and family. Moreover, these professionals can help you answer the question 'how do I design my home addition?' This article will dive deeper into the first steps in remodeling a home to help you understand what you should do before procuring a home remodeling service.
Come spring and you will find that all of the local contractors quickly fill up. Spring is known as spring cleaning season and it is a time when many homeowners not only complete their spring cleaning tasks but also make desired home improvements. The spring months are the busiest season for residential contractors. If you are planning on doing any renovation or maintenance work on your house come spring, now is the time to choose and schedule your preferred contractor.
Figure out what projects you want to complete
Similar to making a spring cleaning list, it can also be helpful to make a home improvement list. Then, when you are interviewing potential home improvement contractors, you can let them know exactly what tasks you want to be completed. They will be able to provide you with a better and more accurate estimate of cost. You can always adjust your home improvement list later, once it gets closer to the actual work date. However, it can be difficult to add tasks to the list, especially if the home improvement contractor you chose has already filled their schedule.
Price out and budget for these intended projects
You also want to make sure you will have the funds available for these projects. If you intend to take out a home equity loan on your house to cover a new garage cost, you will want to file for this as soon as possible. The paperwork can take a couple of months and you don?t want it to slow down the home improvement contractor. Planning a project early can also help you set aside money to cover the costs of the project. According to a recent survey, almost two thirds of homeowners are planning on renovating. With so many homeowners looking for home improvement contractors, it is also possible that your residential contractor will require a down payment to secure your place on their schedule.
Consider the return on investment
If you want to do any calculations regarding return on investment before starting a home remodeling project, now is the time to do that. You cannot hold up your home remodeling contractor while you pull local comparisons. If you do, you could end up losing your scheduled time and having to wait until another local contractor has free time. This could end up being at the end of the year. The best way to factor in return on investments is to work with a local licensed realtor.
Basements are one of the most common home renovation projects. Many people are finishing their basements to add additional living space to their house. According to surveys conducted by the National Association of Home Builders, finished basements have become some of the most popular renovations over the past two decades. According to Home Advisor, the average basement remodel can have up to a 70% return on investment. However, the exact return on investment will depend on where you live and the exact features that you and your basement contractor decide on.
Prepare the space, if possible
One of the tasks that you often pay your home improvement contractor to complete is for demolition. If possible, complete your demolition now, before the busy spring season comes. If you are able to do demolition yourself, you could potentially save thousands off of your contract price. You will, however, have to arrange this with your contractor, as they might require specific demolition tasks to fully prepare the space for the remodel.
There are not usually a lot of home improvement projects completed over the winter months. The freezing temperatures and frozen ground can make it difficult to renovate or upgrade a room. However, you can use these next couple of months to prepare for your spring renovations. Choose a contractor, schedule the time, and begin planning for your housing renovation.