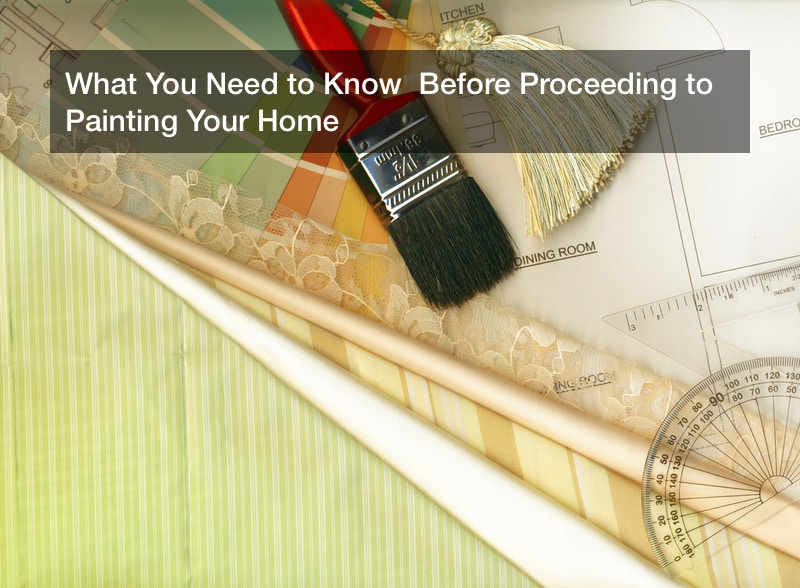 A can of paint is an essential item you can utilize to transform the appearance of your home. Appropriate paint sheens can cover blemishes, revive a dull room, and bring attention to specific architectural details. Because paint is versatile, it is applicable on numerous surfaces, including walls, ceilings, floors, and furniture. Here are important components of paint that you should know.
1. What are the Categories of Paint Sheen?
Usually, paint sheens come in a variety of categories including flat paint, eggshell paint, satin, and semi-gloss paint. The difference in the four types of paint sheen originates from the varying characteristics of the paint.
In this regard, eggshell paint is suitable for application in high-traffic areas of the home. Interior design experts recommend eggshell paint because they are more durable compared to satin paints and flat paints. Additionally, eggshell paint is flexible given its application in different segments of your home including kitchens and bedrooms.
2. What You Should Know about Perfecting Your Finishing Touch
Before getting to painting, you should decide on the perfect finish for your paint. Usually, each finish possesses distinct variations that affect the performance and appearance of paint. In this regard, it is compulsory to consider the room lighting, the look you prefer and the type of room before commencing your painting process.
Finishes provide different looks in different rooms. For instance, a high-sheen finish revives dull rooms, whereas low-sheen finishes mask bumps and imperfections in rooms. In this case, interior design experts recommend satin and eggshell paint finishes for use in various spaces with low and medium lusters.
3. Important Considerations When Selecting Eggshell Paints as Finishes
Eggshell finishes have subtle sheens, which can be compared to an eggshell's surface. The important characteristic of eggshell paint is that it reflects light throughout the room. With this, it is essential to consider certain aspects before choosing eggshell paint finishes.
First, you should consider the appearance of eggshell finishes. Usually, eggshell offers a soft sheen. As such, you should select a sheen according to the lighting in your house because the sheen can be emphasized or toned down with dimmer lighting.
Additionally, eggshell can be used in dining rooms and living rooms' walls to hide imperfections, The extra coat of eggshell paints minimizes the imperfections in walls.
4. The Use of Eco-Friendly Glue in Homes
The kind of glue individuals utilize and their environmental impact is an important aspect for consideration. In this regard, eco friendly glue is often a great alternative to standard toxic solutions used in homes. Because eco-friendly glue is designed for different types of applications, they can be used to install tiles, fit bathroom fixtures, and repair fiber carpets.
5. How Much Paint Do You Need in Redecorating Your Home?
In a 2017 design trends research, over a third of respondents postulated that they would choose a neutral color palette if decorating their homes. In selecting paint, it is crucial to estimate paint coverage, as well.
To determine the amount of paint required for painting walls, you should measure the length and height of the walls. This measurement represents the wall's square footage, which determines the amount of paint needed.
Before picking out paint, you should consider the number of coats you will be applying on your surfaces. If you paint more than a single coat, then your paint coverage will be high, thus requiring more paint.
6. What You Should Know Before Painting a Child's Crib
Some precautions have to be taken before deciding to paint a baby's crib. This involves choosing non toxic paint for crib, painting, and following necessary guidelines when painting. Experts suggest analyzing the crib material to ensure that it holds paint. In this regard, if the material of the crib bubbles or peels when painted, it is advisable not to paint it.
Additionally, you should select appropriate paint for nursery rooms. As such, you should be aware of paint colors that fascinate children. Once you have painted the crib, you should allow them to dry properly.
In most cases, experts recommend leaving the crib to dry in well-ventilated rooms. In the process, you should ensure that the crib's essential components such as screws and latches remain intact and are not painted.