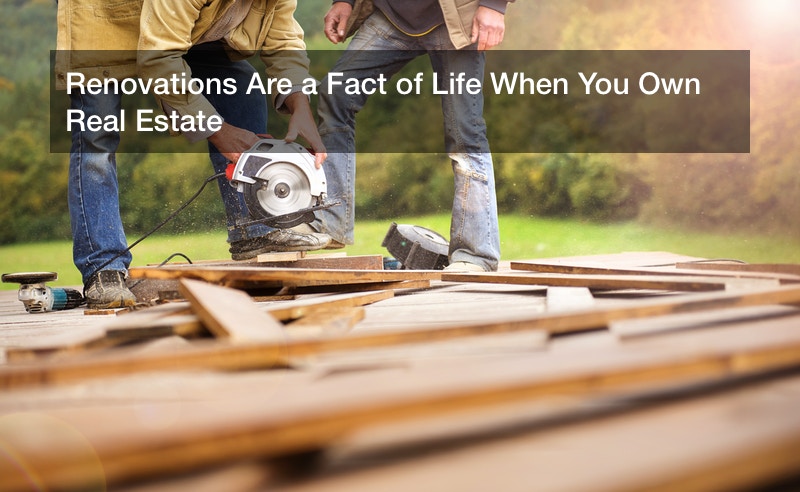 Home prices continue to increase in many areas of the country, and some markets are downright unaffordable for people who aren't wealthy. Even if you can afford to buy another house, you may be in love with the one you already have and may just need more space or better functionality. Remodeling also is often required for those who buy a new home to provide the features they want. For these reasons and others, more and more people are doing remodeling projects. Because of that, Americans spend more than $300 billion a year on renovation of their homes. If you are looking to do some work in your home, there are some things to keep in mind.

One of the biggest home remodeling considerations is whether you feel comfortable doing the work yourself. If you have experience doing renovations and the work isn't that complicated, then you can save money by doing the work yourself. On the other hand, if you have extensive renovations that require specialized work including plumbing and electric, it's a good idea to hire a design build contractor or some other person or company that specializes in doing home construction work. Whether you do the work yourself or hire someone, you also should make sure you get any necessary permits and that all word is done up to standards of the local building and zoning codes.

Another consideration is doing the work as cost effectively as possible. You should get estimates from at least three remodeling companies and focus not only on price but also on timeline. It might be worth it to spend a little more to get the work done faster. On the other hand, no matter who you hire, there are ways to save money on the project without compromising quality. For example, you can choose to do your own demolition and cleanup of the project. That can save you hundreds of dollars easily. Another way to save money is to do your own painting after the work is done. A key way to save money before the project even starts is to have a clear goal and communicate it to your remodeling contractors. One thing to especially focus on is to make sure you are not going overboard on your project. Just a regular midrange bathroom remodel can set you back almost $20,000, for example. Don't over-customize, and don't make unnecessary changes that can balloon your budget, such as moving plumbing or electrical lines.

Whether you just bought a house or are looking to make changes to stay in a new one, you are likely to do a remodeling project at some point. In fact, about 30% of renovation projects are simply due to common maintenance and repair needs. The key to any project is making sure you get quality work done and don't spend more than you have to.