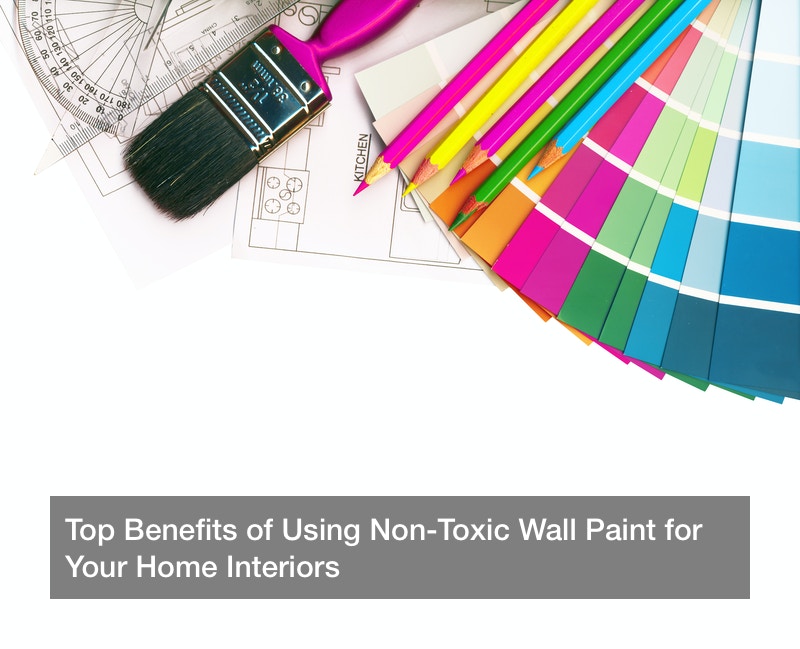 Paints and finishes continue to release toxic emissions into the air many years after application. This means that all the people living in the room have to deal with toxins, most of which are volatile organic compounds, which can have significant impacts on human health. However, recent trends in the paint application and manufacturing have brought no toxic wall paint that people can consider.
If you are choosing a paint for the nursery, you should consider non toxic wall paint so that you can protect the young kids against harmful toxins that originate from most of the paints available in the stores. Here are some of the benefits you will gain from low VOC paint.
1. Enhanced Health Benefits
Several research studies have indicated that the levels of organic compounds in paints are two to five higher in indoor paints than outdoor paints. Studies continue to indicate that these organic compounds can have major impacts on the health of an individual when inhaled. However, the problem of inhaling toxins can easily be solved by using non toxic wall paint in indoor areas to reduce organic compounds.
2. Environmental Protection
With sustainability and environmental practices emerging as important considerations in the 21st century, it is important to consider latex free paint. Most of the people are incorporating some strategic policies that are geared towards reducing the number of toxins released to the atmosphere. All these innovations are geared towards protecting the environment and making it suitable for the next generation. When you use non toxic interior paint, you will have played your critical role in protecting the environment.
3. Adhere to Building Regulations
Apparently, it is not only a matter of self-awareness or choice. Both state and federal governments have established rules and regulations that recommend the type of paint to be used in various buildings. Regulatory bodies want the paints used to be suitable for the environment and not harmful to human beings. If you operate a nursery, you need to consider using non toxic paint for nurseries. This is the only way you will be on the right side of the law, failure to which your nursery will be closed.
4. Water-Based Paints
Most of the non toxic wall paint that you will find in most stores is water-based. This means that it can easily be cleaned with basic washing soap and warm water. Cleaning wall paints using hand-wash soap and warm water is a huge achievement for the paint industry because it does not release toxins to the atmosphere. The whole process is fairly easy and quick. On the other hand, most of the toxic wall paint that used to dominate in the stores could only be removed using other hydrocarbons, which made matters worse.
5. No Hazardous Fumes
Non toxic paint for nursery has for many years been highlighted as the best interior paint that you should apply in the interior walls. It does not have hazardous fumes, which is an attractive health benefit to most of the people with allergic reactions towards toxic fumes. Additionally, any person who has chemical sensitivity towards hydrocarbons such as paints will be able to live in the house comfortably without experiencing problems.
6. Made from Natural Materials
There is a huge drive towards supporting the use of products made from natural materials. This drive is geared towards environmental sustainability and protection. The non-toxic clear coat is an option of paint that is made from natural materials. Some of the materials used in making this paint include lemon peels, bee or seed wax, among others. The fact that this paint is made from natural materials makes it cheap, which will help you to save some dollars.
These are some of the benefits of using non toxic wall paint in your interior or exterior applications. As you can see, health-focused paints are not only essential to human beings but the environment as well.