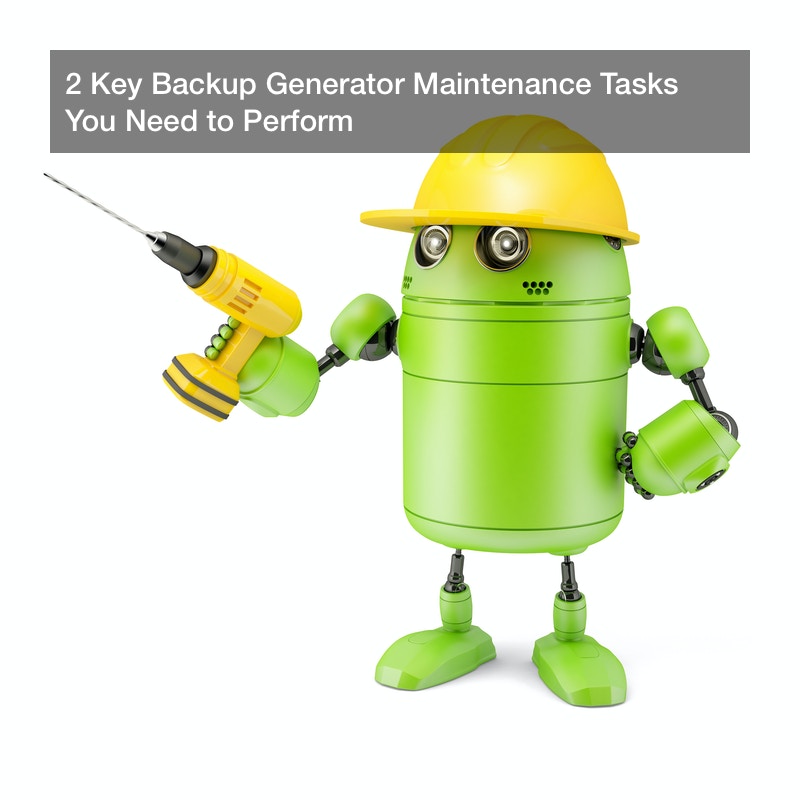 Once you have your backup generator installation taken care of, you might think you're good to go for the rest of your time in that house. But that's far from the case! In fact, regular generator maintenance is important to make sure that your backup generator keeps functioning like new. Here are a few important maintenance tasks you need to perform regularly after your generator installation.
Keep Up with General Cleanliness
As with any piece of equipment around your home, it's crucial to maintain cleanliness both of the apparatus itself and of the area surrounding it. You don't want a bunch of dust bunnies and clutter surrounding your backup generator, after all. In fact, it's probably that your emergency generator installation requirements state specifically not to let that happen. Not only could this impede the function of your generator, but it could present a serious fire hazard. So if your generator is sitting in a place that's frequently exposed to the elements or used as storage, make sure you take some extra time to clear the area and give it a good once-over clean every few months or so.
Invest in Semi-Annual Inspections
One of the most important things you can do in regards to generator maintenance is investing in semi-annual inspections. If you're not sure when it's appropriate to invest in an inspection, it's always a good idea to keep on the same schedule as your HVAC inspections. If it's been about a year since your last HVAC inspection, schedule your next generator inspection at the same time. Of course, there are a few specifics to keep in mind. For instance, it's important to check whole house generators for coolant levels every six months or so. In addition, standby generators should have their belts inspected for wear and tear. Alternators and transfer switches will definitely require annual inspections from a professional.
When you want to make sure your home is safe and powered in case of an emergency, a backup generator is key. Of course, that means you have to take good care of it, too. Don't forget to perform these essential generator maintenance tasks.