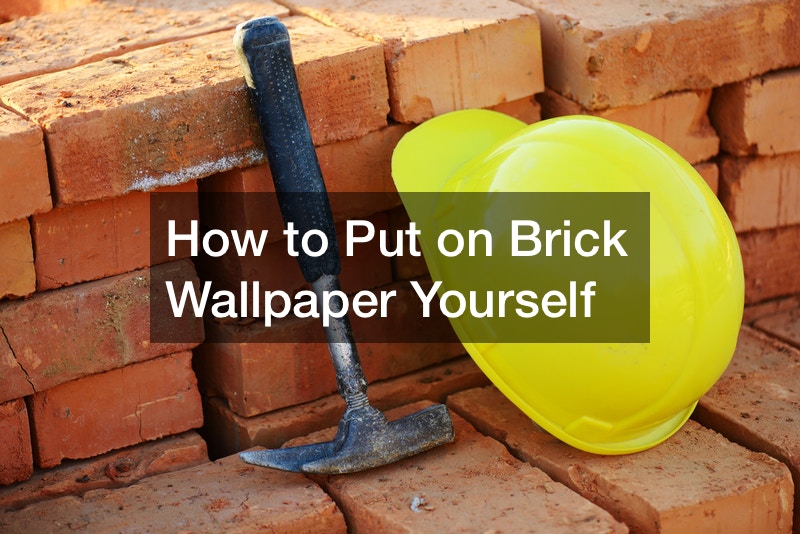 Brick wallpapers are becoming a hot trend in recent years; they are cheaper, space-saving, and better than traditional bricks. So, if you want to do the installation by yourself, here are the steps and tips on installing brick wallpaper in your home.
Step 1: Take off and move everything from the wall. Wash the wall to ensure nothing gets in the way or prevents the brick wallpaper from sticking onto the wall.
Be sure to wash everything through as dust buildups and grimes can lead to wallpapers not entirely in cohesion with the wall. Also, whenever pieces overlap, don't be afraid to cut so that they would fit seamlessly without any problems. Another thing is to measure your wall and brick wallpaper pieces to ensure everything works perfectly from the beginning.
Step 2: Sticking brick wallpaper onto the wall is pretty straightforward. Start from the top right portion of the wall and go from there. Whenever notches are overlapping, you can simply cut one from other brick wallpaper pieces to fit together and install from there, it is like puzzle-piecing the entire wallpaper.
Step 3: Instead of slapping each wallpaper side by side, set aside a few wallpapers as some might need to be pieced together through cutting. If you don't trust the pre-installed adhesives installed on the brick wallpaper, you can always have yourself a wall paste to ensure everything sticks through.
.