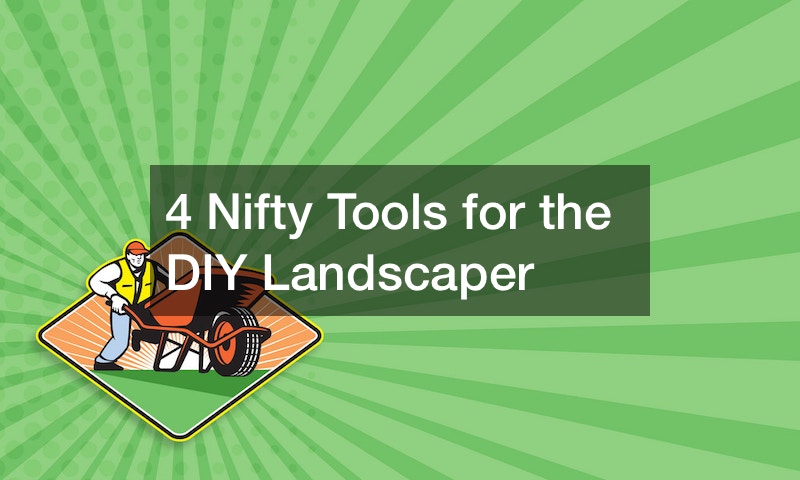 Almost every homeowner with a little interest in gardening and landscaping has thought of turning their property into paradise on their own. Normally, calling backyard landscapers would be better, as they can get the job done quicker and easier. However, you can learn some helpful DIY tools and tricks to maintain what they did afterward.
One of the best parts of choosing a professional to do the work is the backyard packages they may offer. DIY can only go so far, and if you want a backyard with pavers and artificial grass, you'll most likely need to hire someone. It's not that easy for an average person to lay down pavers without causing issues or having to do things twice or thrice before getting it right.
A backyard with pavers and turf often requires prep work before it can be fully installed, and only the best landscapers can do it. Once an expert has done the work, you can use DIY tools and tips to keep things prettier for far longer. However, it's also a good idea to schedule regular work with a landscaper so your paver and turf backyard won't lose its beauty. Let's find out more about the DIY things you can do once a professional has done their work!
With warm weather around the corner, yard maintenance is likely on your mind. If you are considering tackling this year's landscaping tasks on your own, having the right yard tools is a great place to start. Lacking professional gear? Swapping your shed's dusty tools for more efficient models will save you time and energy while checking off your project to-do list.
Golden Gark Rake – Meet your new multipurpose best friend. A rake, shovel and soil sieve all in one, the gark rake is the best tool you've never heard of. Lightweight and versatile, this tool is ideal for scooping up freshly cut grass or fallen leaves. It is also your companion for large jobs, as it will not leave you tired out.
Root Cutting Tools – Whether you are in need of a tree root removal tool, or are removing portions of roots that have meandered too close to underground piping, these tools can make your job easier. A root cutter, or root saw, works using a rotating spiral blade. Root cutters also come in a variety of sizes, so depending on the heftiness of the job, you can select the appropriate model.
Serrated Shovel – When digging through tough soil, softer roots, or thick foliage, the smooth-edged shovel hanging in your garage might not be up for the job. A serrated shovel will quite literally give you the edge you need to get digging jobs done efficiently. This tool comes with one or multiple serrated edges, which can be used for cutting through obstacles before scooping. Be sure to consider, however, whether root cutting tools are better suited for the dig site.
Metal Detecting Shovels – Does all of this digging have you thinking about treasure? Look no further. Metal detecting shovels will not only help you locate buried objects and coins but also pieces of scrap metal that could be dangerous for local wildlife. These shovels are also available with serrated edges, which can help you cleanly cut into soil to remove an object.
Though beginning a landscaping venture can be intimidating, having a diverse tool kit on hand can prepare you for every piece of the project. While prepping for your DIY landscaping tasks, be sure to select soil and plants for your area's climate and your yard's sun exposure levels. Local and online garden retailers will also have creative insight and ideas. Happy landscaping!