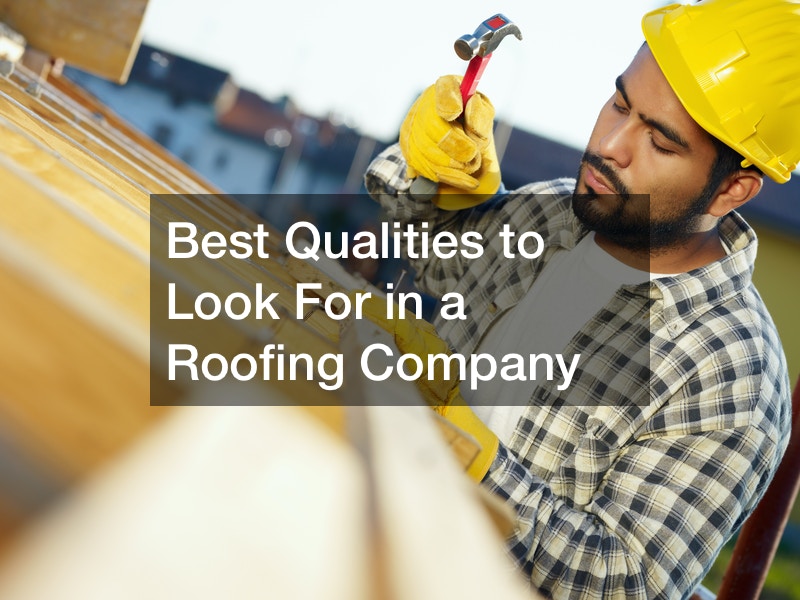 The roof is arguably the most important part of a house. It not only helps in providing shelter but also plays an important role in the aesthetics of the house. The architecture of every house is important not only in creating the aesthetics of the roof but also in the strength of the roof. Roof installations, therefore, should only be conducted by qualified roofers that not only interpret the architectural design but also ensure the stability of the roof even in adverse weather conditions.
Architectural interpretation leads to the provision of architectural shingles that fit the desired architectural design. It is important to look for a company that can provide architectural roofing materials custom-made for your house. There are many architectural shingle brands. When choosing the right brand, one not only looks at the quality of the material used but also the ability of the specific architectural shingles brands to work with roof installers. Some architectural roof shingles brands have qualifications processes that they use to vet roof installers. When getting a roof installer, it is important to find out whether they are experienced in dealing with certain brands of shingles. That could potentially save you hundreds of dollars dealing with damaged shingles.
Are you in need of professional roofing services that can help you keep your roofing system in good working order? Are you worried about the condition of your current roof and whether or not you need repairs or a full replacement? Do you want to find the best roof repair services but are not sure where to start? All of these questions and many more can be found with your local roofing company. No matter what kind of roofing system you currently have, what you need to have installed, or what level of repair and maintenance work is needed, your local roofers are there to lend a helping hand.
To find the best commercial roofing company or the best residential roofing company in your area, you will need to do a little research and comparison shopping. Check local companies and see what reviews they have and what their current rates and services look like. From there you can begin making a shortlist of companies you are interested in working with. You can also look online for 'best flat roof contractors near me' or use your smart devices to look up 'best residential contractors near me' for even better results.

It is very easy to take the roof over your head for granted, whether you are in a home or office building. Most of the time, it will just do its job without a lot of intervention. However, if there is a leak or some other problem with the roof and it is no longer doing its job, many people will stop taking it for granted and call a roofer immediately.
If you do not have a lot of experience when it comes to dealing with roofers, you might have many questions. For example, you might wonder, who is the best commercial roofing contractor in my area? What is the best commercial roofing company in my area? How can I ensure that I am getting the best roof repair for the best price? Is there any way that I can get a list of the best roof replacement companies near me? The answers to these questions might vary quite a bit depending on where you live, so it would be a good idea to do some location-specific research. It would also be a good idea to talk to some professional roofers in your area, as they will likely be able to give you some valuable information.
Whether you're a homeowner looking to update your roof or a new home builder looking for the best qualities in a new roof, roof repairs and materials can be a maze that is difficult to navigate without the right tools. With a flooded market consisting of asphalt shingles, brick tiles, and clay materials, it can be difficult to know where to start or who to go to when quick decisions need to be made.
Any roofing company knows that safety is the biggest factor for their clients. Not only do they want to install new roof right, but they also want to make sure they use the best quality materials to hold up under the changing seasons. Made from 25% recycled materials, metal roofing has proven to be one of the best options for new roofs; not only are they sturdy and hail resistant, they look sleek for the homeowner's tastes. They're built to handle tough weather and give you the most bang for your buck. Recent reports show that metal roofing can lower the average homeowners insurance rates by 35% in locations like Texas because of their safety and efficiency.
The best roofs come from roofing companies that make them in their own backyard, offering a custom metal experience for your home. Roofing companies that utilize conventional roofing materials, like asphalt shingles, contribute billions of pounds of waste to landfills within the United States. Look for companies that are willing to help the environment while ensuring the safety and integrity of your home! Newer metal roofs are made from recycled materials and are built to last. Metal roofs are one of the most durable materials out there and can be built to look like anything. If you prefer the look of an asphalt shingle or like the sheen of slate, metal roofs can be shaped to mimic their appearance! The custom experience of selecting a metal roof is the smartest way to go. In a landscape dominated by companies trying to score the cheapest deal with the most payback, a reliable, honest company is far worth the investment.
Investing in your home is pivotal in shaping your home owning experience. You want to feel safe, protected, and gain peace of mind from the type of roof material you select and the company you hire. Don't be afraid to call businesses in your area that rely on the best materials for metal roofing in order to get the best quality.