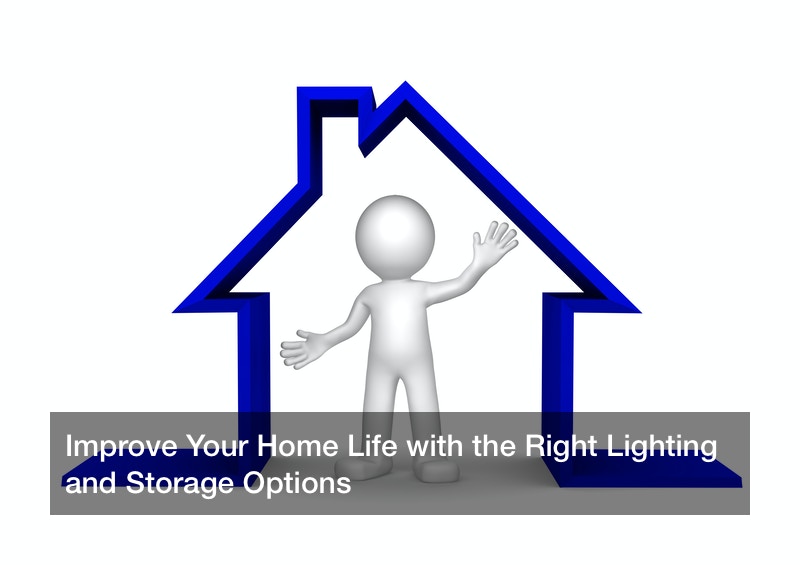 Being a homeowner, you have access to a number of decisions and abilities that can lead to a more comfortable, relaxing, and convenient life at home. Life at home is meant to be convenient in the best of ways and you can have a lot of leeways when it comes to making the kind of decisions that can enhance and achieve this. If you take a look around your home and try to figure out the areas where simple improvements can really improve your quality of life, you can definitely put together a plan of action for small home improvement projects.


When it comes to enjoying the best of convenience at home, there can be quite a few factors that you would have to keep in mind. These are the factors that need to come together and function properly in order for you to have important convenience, functionality, and utility at home. In a lot of cases, these things have to do with the kind of lighting options that you choose, the kind of storage and organization options you have at home, and the options for efficient and effective waste disposal.


In all these cases, making simple additions and alterations to your existing set up at home can have far-reaching consequences in terms of really improving your convenience. All you need to do is to find the right home improvement to decisions to make and target specific areas of your home which could use that improvement. This can be especially important for places like the kitchen and the bathrooms which are important areas of your house that you would be likely to use on a daily basis. Figuring out the right places to bring about upgrades and enhancements can easily be half of the planning process.


If you tackle each factor that you want to improve one at a time, you can really focus on your requirements and find solutions that can stand the test of time. For example, when it comes to storage, there can be a lot of benefits in choosing the right hardware products for your storage cabinets and drawers. Things like adjustable shelving hardware, cabinet runners, drawer locks, drawer slides, and soft close drawer runners can definitely add a lot of ease and convenience to your access and use of your storage options at home. You can also complement this with the right cabinet latches, cabinet locks, and cabinet pulls.


When it comes to waste disposal, it is important that you have the option of getting rid of waste from every part of your home. This means that you have to invest in solutions that allow you to collect waste separately in different important places of your home. This is where waste baskets and kitchen waste bins can really come in handy. The key is to identify important areas of your home where most waste is generated and to put waste baskets in all of these areas. In fact, having an adequate number of waste baskets in your home can also be responsible for quick and efficient disposal of waste and it comes to finally getting that waste out to disposal services.


In addition to the right amount of waste baskets, you can invite a lot of extra convenience and utility to your home life with the right door and cabinet hardware and lighting options. Lighting can be essential not just for visibility and elimination, but also to provide subtle but important enhancements to your home decoration and design. Using resources like canister lights for focused lighting and ambient lighting for creating the right kind of vibe or mood can definitely kick things up a notch when it comes to creating that is right living atmosphere inside your home.


These are exactly the kind of decisions that can significantly improve the quality of life you get to enjoy at home. This can make way towards a more comfortable and relaxing home life with all the functionality and utility you need. These might be little things, but the cumulative effect of these can definitely add up and make your home living experience richer and more rewarding with time.