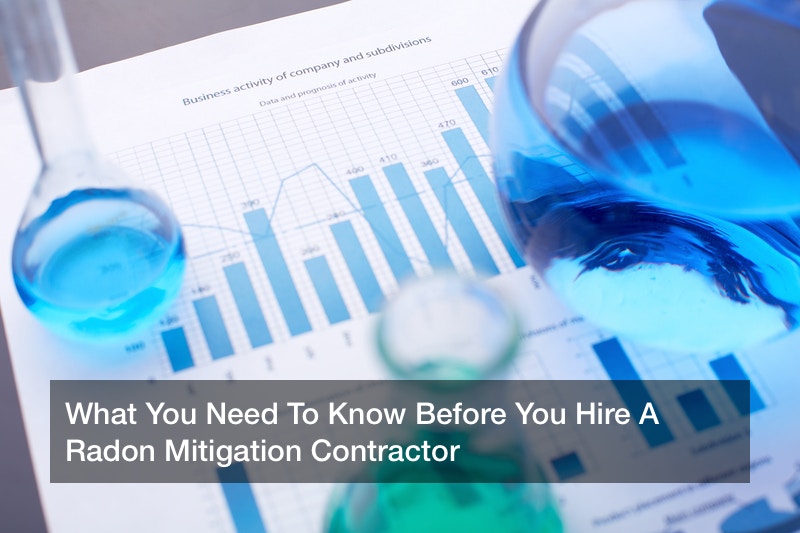 As a homeowner, you have a lot to worry about when it comes to protecting your home. You have to make sure your home's foundation is protected; you have to make sure to keep bugs and critters out; you have to keep out the elements and you have to keep your major appliances functioning.


Those are all potentially hazardous situations that can easy be seen and dealt with. But sometimes, the biggest and most real dangers are the ones we can't see. Whether you know it or not, one of the biggest threats to your home is one you can't see: radon.


Radon is a naturally occurring radioactive gas that can't be seen and can't be smelled. It may be easy to dismiss something that can't be seen or smelled, but radon is serious stuff. It's been labeled by the U.S. Surgeon General's Office as the second leading cause of lung cancer behind smoking and it can cause a litany of health issues, long after a person has been exposed to radon for a long period of time.


If that wasn't enough, radon is the cause of about 20,000 lung cancer deaths every year can cause health issues such as:
Wheezing
Shortness of breath
Coughing
Rapid weight loss
Chest pains
Coughing up blood

As safe as you might think your home is, it's been estimated that 1 in 15 American homes have radon levels that are at or above the level recommended by the Environmental Protection Agency (EPA).


So what can you do to deal with radon? There are many variations of radon test kits you can buy from your local home improvement stores, but a better option might be to contact a radon contractor or a radon mitigation contractor.


More often than not, a contractor will install a radon mitigation system in your home, which works as a sort of radon air conditioner: it sucks in the radon contaminated air of your home and expels it outside, while pulling in outside air, which has lower radon levels. Radon mitigation systems can be designed for individual homes, but they can vary in cost. In any case, a radon mitigation system costs very little to run and usually is a hit of less than $100 a year on the average power bill.


Whether you know it or not, mitigation or abatement systems have been proven to have success rates as high as 99%. To find the best mitigation system for your home, local radon mitigation and abatement contractors can help you by looking at various aspects of your home.


When you're looking for a contractor, do your research. This cannot be emphasized enough. The hard truth is that not all radon companies are honest, so when it comes to local radon mitigation and abatement, you need to find reputable companies. Using professional local radon mitigation and abatement services will give you peace of mind about dealing with radon problems in your home.


As you go about trying to find the right local radon mitigation and abatement contractor, keep the following factors in mind:
Is the contractor licensed? Radon contractors don't have national licenses, but your state radon office can give you a list of licensed contractors in your area.
Is the contractor insured? Dealing with radon is a serious and risky business and you'll want to be sure the contractor is insured before they make any alterations to your home.
What impressions do you have? Many times, picking a contractor of any kind comes down to a gut feeling. A contractor's demeanor and they way they interact with you can go a long way in determining whether you select a particular company or person.
What are they charging? Before a contractor does any work on your home, you need to get a signed contractor with a firm price. This contract should give a detailed description of the work being done and a firm price.

When it comes to deal with radon, it can't simply be ignored. By testing for it or hiring a contractor, you're making a good move to protect your family and keeping your home healthy.