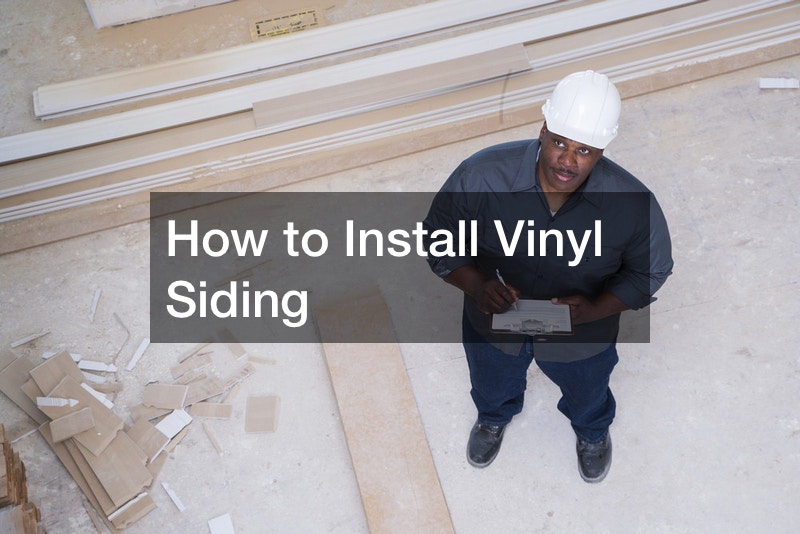 Are you looking for an easy way to improve the look of your house without painting? Vinyl siding is the most perfect and affordable choice for you. Homeowners prefer vinyl siding since it's inexpensive, durable, low to maintain, and easy to install.
Get back to the original form of the house.
It is important to do necessary repairs before installing vinyl siding. Hire professional siding companies to ensure that you follow the correct process.
Remove all the garbage and start fresh.
Clear all protrusions like downspouts, fixtures, and moldings. Remove potted plants and other external displays to avoid damage. Scrape away old sealant, replace decayed wood and tighten any loose structures.
Sheath the walls and install a moisture barrier.
Sheathing the walls provides a smooth and flat surface for the vinyl to set properly. Install moisture barrier afterward.
Measure the walls.
Know the length of your walls so you can purchase exact pieces of vinyl siding needed.
Install the starter strip.
Identify the starting point and mark the point around the perimeter of your house. Hook the first row of the siding to begin.
Set up corner posts.
Drop your plumb bob and nail the post. Make sure to do them completely straight.
Fit flashing tape.
Prevent moisture on all four sides of doors and windows. Seal any gaps with caulk.
Install the siding panels.
Fit the siding panels and ensure that the bottom lip is properly hooked under the starting strip. Siding companies can help you get the best results.
.