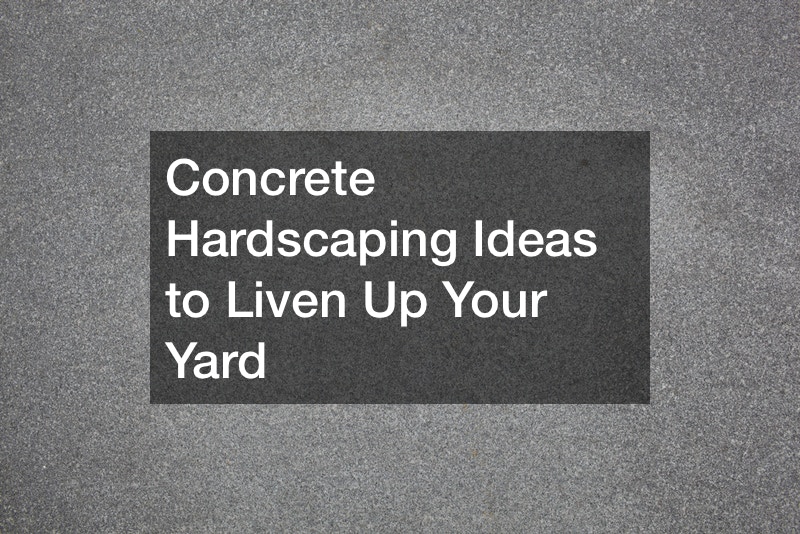 Your outdoor living space can tell much about your home. It is not only a place where you can relax and enjoy fresh air, but also the first place people see when they visit your home. Today, people look for ways to make the most of their exterior areas to ensure they become more appealing and welcoming. In fact, Forbes magazine reports that about 88% of Americans are unhappy with their yards, and a significant percentage find the comfort, style, and function of their outdoor space lacking.
People often add furniture, accessories, and other beautifying elements to make their exterior living space as inviting as possible. If you have extra space and money, there are many ways in which you can beautify your outdoor space and enjoy the several benefits associated with it. One benefit, for instance, is that it can add more functional elements and decors to the yard and provide a place for you to enjoy time with friends and family outside the house.
You might find it ideal to start thinking about ways to remodel your outdoor living space because of many other benefits. If so, concrete hardscaping can be an excellent approach that you can embrace to liven up your yard. This trendy landscaping style involves adding various unique and alluring concrete features and structures to your yard. Below are several ideas you can incorporate to give your yard a fresh look.
1. Concrete Pathway
One of the common concrete hardscaping ideas is a concrete pathway. A concrete pathway is an excellent addition to any property and can make moving around much easier. There are a few different types of concrete that you can choose for your pathway. However, poured concrete is the most popular and preferred option. Concrete of this kind is a solid choice for a walkway since it can be tailored to your demands and is long-lasting.
You also need to think about a few things if you want to add a concrete walkway to your house. Choosing the walkway's size is one of the steps. According to the Landscaping Network, the idea path should be 36 to 48 inches in width. This is enough space to accommodate two people walking side by side. Additionally, you must choose the type of concrete you would like to use before deciding how to lay out the pathway.
There are many benefits to having a concrete walkway. First, they are very durable and can stand for many years. Maintaining it is easy, so you do not require regular staining or sealing. Secondly, they are slip-resistant hence ensuring safety when walking. This can be especially good to provide safety for people and pets in your home when it rains, or there is snow. Finally and most importantly, a concrete walkway can increase the aesthetics and appeal of your home, adding value to it.
2. Concrete Patio
Concrete patios are another great concrete hardscaping ideas you can consider. They are a great addition to any home and are easy to maintain. Concrete patios come in various creative finishes and draw homeowners seeking an outdoor surface with limitless design options. Compared to natural stone, pavers, or wood decks, concrete patios last longer and are very strong.
Although you can DIY a concrete patio step by step, it is usually advisable to hire patio builders. These skilled professionals will help you build an attractive patio and save you extra costs. A good patio is excellent for relaxing and entertaining and can be an extension of your home's living space. Therefore, when looking for concrete hardscaping ideas, do not be afraid to settle for this.
If you plan to add a concrete patio to your outdoor space, you should consider a few things. You will need to determine the style and size of your patio, then choose a type from the numerous options available. The best fit for your yard will depend on your taste and needs; therefore, do some research. Afterward, you can decide on the color scheme and type of finish you want for your patio. Be keen to look for a color scheme that gives your patio a unique look and fits your budget and style.
3. Concrete Driveways
Another way to liven up your yard is to add a concrete driveway. A driveway can add character and attractiveness to your exterior and offer a durable solution to your outdoor needs. It can give your space a variety of looks, from a textured natural look to a smooth, modern finish. Concrete driveways come in various types. Below are some common ones you can consider for your concrete hardscaping ideas.
Stamped Concrete Driveways: These driveways are built with concrete stamped with a pattern or design. Despite being more expensive than plain concrete driveways, they significantly improve the exterior appeal of your home.
Plain Concrete Driveways: These concrete driveways are the simplest and least expensive. They are constructed from concrete that has been put into a mold and allowed to set. These driveways typically remain their original gray color and are devoid of pattern or ornamentation.
Decorative Concrete Driveways: Similar to stamped concrete design, these driveways are also built with concrete painted or stained with a pattern or design. Even though they can be a bit pricey, they add much personality to your home.
Generally, concrete driveways are much easier to clean and can last many years without needing to be replaced or repaired. However, you need to maintain and inspect them for damage regularly. For instance, trees growing along your driveway can have roots extending beneath them, damaging the concrete. If you notice such, you should look for tree companies to help you with tree removal or trimming.
On a similar note, you can consider other options to beautify your driveways. Planting flowers is one great way to decorate your driveway. You can get a variety of flowers from any floral nurseries and choose a combination that adds a unique look to your driveway.
4. An Outdoor Fireplace
If you love spending time outdoors, you may consider adding a concrete fire pit to your concrete hardscaping ideas list. While a patio provides an excellent place to hang out during the day, a fire pit can be very convenient at night. It can provide warmth on a cool evening and be a focal point for your outdoor living space.
The best part of creating a fire pit is that it serves as a place where you can gather with family and friends. This can be especially convenient on winter evenings or into the fall. Depending on your needs, you can decide on the size and type of fire pit you want for your garden. The three common types are permanent fire pits, portable fire pits, and built-in fire pits. Your budget and style can guide you on which one to choose.
5. Manmade Waterfall
Another unique consideration in the list of concrete hardscaping ideas is to design a waterfall in your home's backyard. Waterfalls have a wonderful quality about them. They can turn any backyard into a calm sanctuary. They are also a nice addition to your home, whether you are looking for a peaceful area to rest or a fun place for your kids to cool off. With the help of a landscaping company, you can have a waterfall built for you in a day. Be sure to work only with a professional, reputable landscaping company for this type of project.
However, before installing a waterfall in your garden, you should consider a few things. First, you need to locate a spot that is not near any power lines or trees. Power lines can be a safety hazard when near water, and thus your waterfall should be located at a safe distance from them. You must also ensure that your waterfall is properly sealed and graded so that water does not enter your property.
Once you have located the ideal location, you can begin planning for your waterfall. Whether you are ambitious enough to create it on your own or decide to hire professionals to do it, it will surely turn your backyard into a beautiful place. Not only will you get to enjoy the soothing sound of moving water, but you will also find a place where you can relax or enjoy with your kids.
6. Outdoor Kitchen
If you like cooking and have space in your yard, why not turn it into an outdoor kitchen? With a few easy changes, you can transform your backyard into a chef's paradise and enjoy all the comforts of an indoor kitchen. Consequently, you do not have to leave the party to go to the house to prepare meals or grab a drink, as all that is available outside. Besides outdoor cooking, an outdoor kitchen is also one of the many concrete hardscaping ideas that can increase your home's value.
Installing an outdoor kitchen can be a bit complicated and may require the help of hardscape contractors or professionals. Manual work like installing a countertop, sink, grill, and other cooking appliances may be needed. Therefore, it is vital that you hire a professional to help with the task. Working with a professional chef can also be a great way to find the best cookware and appliances for your outdoor kitchen.
7. Bench or Sitting Wall
Sometimes, enlivening your yard may be as simple as setting up concrete benches and sitting walls in your yard. Benches provide an easy resting place for you, and while playing with your dog, you can sit and relax as you enjoy a cold breeze. Moreover, benches are a good addition to your landscape design and can double as a decorative element in your outdoor space.
On the other hand, a sitting wall designed from paving stones or river rocks can be entertaining and functional. These structures can be used to create a raised garden or flower bed and can also help prevent soil erosion. They are solid and can last many years with proper maintenance. Moreover, they are easy to install, making them an excellent choice for concrete hardscaping ideas.
8. Landscaping With Planters
When it comes to landscaping your yard, planters can be an excellent way to add some extra flair. Adding them to your outdoor space can give it a stylish and unique look that makes it stand out. It should be among the ideas to consider because it is inexpensive and can be used together with other concrete hardscaping ideas. Also, there are a variety of different planters that you can choose from depending on your preferred style, size, and taste.
Landscaping with planters is easy as it only requires finding a few plants to transform your outdoor space. Any landscaping material can be a great addition to your garden, whether it is a vine, flowers, ground covers, or trees. However, flowers and trees are the most preferred choice for most people. They can be put around the house, along pathways, on driveways, and even in patios, pergolas, or gazebos.
If you are unsure about the type of landscaping material to choose to liven up your yard, it would be great to ask for recommendations. Arborists can advise on the best planters for your outdoor space and educate you on how to care for them. Additionally, they help in activities for outdoor spaces such as tree removal, pruning, and planting.
There are endless concrete hardscaping ideas you can adopt to liven up your yard. Those discussed above include patios, driveways, pathways, outdoor kitchens, waterfalls, and firepits. These ideas add value and appeal to your home and offer a custom design to complete your home's landscaping and architecture. They can also lure guests and make your home stand out. If you are considering making the most out of your outdoor space get in touch with your local home improvement store today.