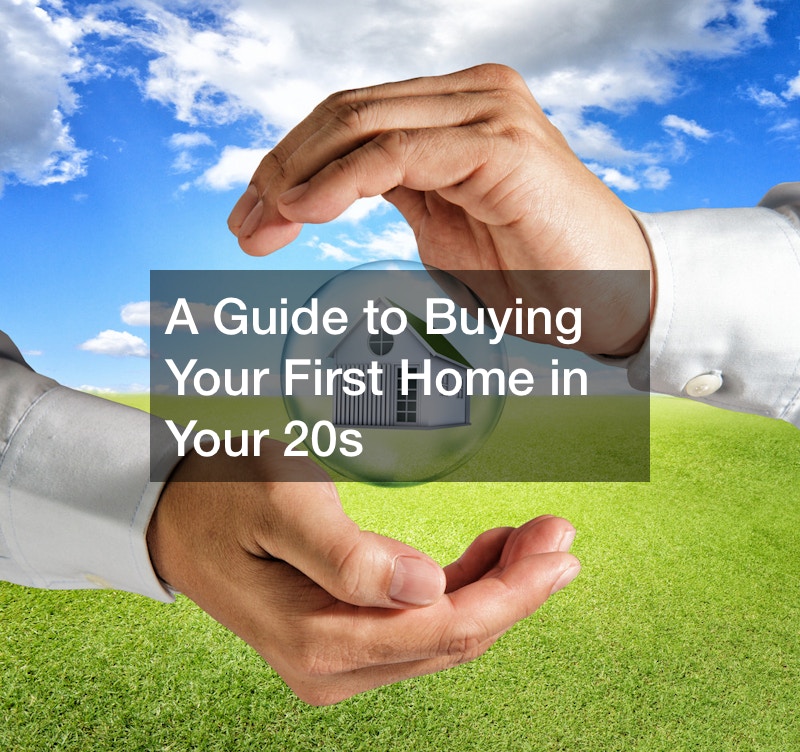 Being a first-time homeowner can be an exciting experience. However, you must be well-versed in the numerous processes involved to sail through the closing process successfully. Read on to learn the top eight home-buying tips to guide you in buying your first home in your 20s.
1. Understand Your Home Needs
Why are you buying your first home in your 20s? Is it because you want to leave your parent's place and live independently? Or, is it because you want to prepare for your family life by moving to a house with many rooms where each of your children can live in a separate room and yet allow extra space for a home office?
Do you want a private home close to amenities like schools, hospitals, municipal water, or a landscaping service? Take time to explore all your current and future home needs and use them to find a type of home that meets your needs.
You can choose from various residential options, including a townhouse, multifamily building with several units, single-family homes, and more. Each of the above options has its pack of benefits and flaws.
So, you should be prepared to make up for any imperfections that you may find in your home choice. Consider the following factors to choose the best home for your personal needs.
The Location
Would you wish to live in a rural or urban area? The best location should be easy to access and near the most required amenities. Understand the area's lifestyle to avoid settling in a noisy or highly remote area.
Old vs. New
When looking for a house for sale, you'll probably be overwhelmed by the many options, including old and new property. New and old homes are great, but the new ones might be costly. Similarly, you may spend some money on renovations if you purchase an old house. Consider your lifestyle needs when choosing the best home.
Be Realistic
When buying your first home in your 20s, chances are you have high expectations for your dream home. From the features to the locations and prices, you likely want the best, but it's also good to be realistic. Ensure your needs are realistic to avoid breaking the bank or purchasing a house you won't use.
2. Estimate the Amount of Money You Can Raise for a Home
You need to calculate how much you can raise for your home to determine whether you can afford to buy your first home in your 20s. Also, determining the worth of your home will help you decide whether to use equity finance or leverage your real estate.
If you are to use a mortgage, knowing your home's worth will secure you from taking a mortgage for more houses than you can comfortably pay for. To get the proper estimate, you need to factor in the one-time expenses of purchasing a target home and the recurring maintenance bills that arise after closing the purchase.
The primary costs to capture in your calculations include the search costs, possible closing price, move-in expenses, property taxes, utility costs, home maintenance costs, down payments, closing costs, and move-in expenses, among others.
Getting the above estimate should be easy. All you need is to use an online home affordability calculator to determine the value of your home based on your credit score, income, down payment, and the recurrent costs of your home.
3. Assess Your Financial Health
Now that you know the type of home you can afford, assess your financial health to ensure you can buy your first home in your 20s and cater to the recurrent expenses of running it. You can determine your financial status through any of these ways:
Check Your Savings
Savings play a critical role in determining your credit score. They can also help you cover home expenses like closing costs, home inspections and down payments. The savings can also come in handy for living expenses after moving in. If you have never taken savings seriously, you can boost them by:
Initiating automatic transfer of a given percentage of your paycheck to your personal banking savings account
Avoiding overspending on utilities and luxuries
Transferring the money in your personal banking accounts into a yield savings account
Review and Streamline Your Credit
Did you know you need good credit to qualify for a home loan? When assessing your mortgage application, most lenders will use your credit score to determine whether to approve you.
Also, your credit score helps them determine the mortgage amount and interest. As such, reviewing and polishing your credit score is essential in securing better loan terms. You can polish your credit score by:
Requesting copies of your credit score and correcting any mishaps that could lower your score
Paying your bills on time
Maintaining low credit card balances
Avoiding new credit accounts whilst applying for a mortgage
4. Choose Your Mortgage Lender
By now, you are probably aware of how much house you can afford, the areas of home purchase, and the monthly payments you can comfortably provide for. The next step is to find a reliable lender to provide your home mortgage loan. The following steps will guide you in securing the best mortgage lender.
Determine Which Mortgage Type Suits You Most
Different mortgage options are designed for various purposes. For instance, there are FHA mortgages, USDA mortgages, conventional mortgages and VA loans, each with different guarantors and down payment requirements. Analyze the various mortgage options to get the best one for you.
Compare Mortgage Rates From Different Lenders
Contact multiple mortgage lenders, including conventional banks where you have savings accounts, credit unions, nonbank mortgage lenders, Mortgage Brokers, etc., to compare their rates. Choose the ones with the lowest rates.
Get Pre-Approved by Several Lenders
Getting pre-approved by a lender means that they have evaluated your loan application and ascertained your mortgage amount. The pre-approval letter shows your commitment to home sellers and real estate agents, meaning that they may take your offer more seriously than an offer from a homebuyer without one.
Choose the Lender With the Best Deal
After applying for a mortgage loan, your lender will issue a loan estimate indicating the loan amount, interest rate, closing costs, processing fees, and monthly installments. Choosing the lender with the best estimates will earn you significant cost savings.
5. Shop Around for a Home
After securing your lender, you can start exploring different types of homes and neighborhoods to choose your ideal home. Here, you need the help of a real estate agent to make your search effective.
Real estate agents understand the market conditions well and can advise you whether the type of homes you plan to purchase are well priced. They can also negotiate with the seller for a more favorable price.
Further, real estate agents understand the real estate law of the area you want to buy a home. As such, they can assess your home to ensure it complies with the local real estate codes. They can save you from strict legal penalties for non-compliance.
Finally, real estate agents have strong networks. As such, they can communicate with other agents to make your otherwise complex process of buying your first home in your 20s a simple one.
Ask your family members and acquaintances to refer you to a reliable real estate agent and list them down. Narrow down your list by checking their customer reviews and testimonials on their individual websites and social media pages. Interview the remaining candidates to choose the one with the best approach to searching for a home.
6. Don't Skip Home Inspections
Let's face it. Home sellers are very good at hiding the flaws in their listed homes. When buying your first home in your 20s, it may be challenging to identify these problem areas during your first visit. That said, you need the help of a professional home inspector to conduct a physical assessment and inspection of your newly found home.
Why a home inspector? Home inspectors understand the different home systems, related problems and maintenance costs. As such, they can identify the hidden areas of your potential home that need immediate repair.
They can also conduct preventative maintenance inspections to identify areas that may compromise the structural integrity of your home in the future. The above information can be very helpful in negotiating the price of your new home.
So, how do you find a home inspector? Start by requesting referrals from your real estate agent, friends and relatives. You can also search for a real estate agent online. Be sure to interview them to get the most qualified.
Generally, a home inspector should probe whether they are members of a nationally recognized home inspector association or have trained and passed a nationally recognized course. Also, they should have a good record of a reputation for quality service. Check their customer reviews to ascertain this.
Use your home inspector's report to request the seller to pay for the reported damages or lower the closing price to make up for the repair costs you will incur in the future. You can also negotiate with the seller to pay some closing costs.
7. Close the Purchase
If the home inspector's report showed no significant structural concerns, nothing should stop you from buying your first home in your 20s. Request your real estate agent to assist you in making an offer for the house.
Typically, an offer should indicate your full name, the offer amount, and the requirements to be met before the purchase. The closing process starts once the seller accepts your offer. Generally, closing the house will take you the following steps:
Get Your Home Appraised
Most mortgage lenders will require you to appraise your home to ensure that they are not loaning you in excess of what your home is worth. Call an experienced home value to inspect your home and draw a report about the same for submission to your lender. Remember, your lender will need this report to disburse the loan.
Purchase Homeowners and Title Insurance
Before releasing the funds, your lender must obtain homeowners insurance, as it offers funds for kitchen and bath remodeling and other projects in case of damages. Besides, homeowners insurance will give you peace of mind that your home is protected, and you won't have to pay for expensive repairs from your pocket. On the other hand, title insurance assures your lender that the home is rightfully yours and they can use it to recover their money should you default.
Take the Loan and Finalize the Home Purchase
This is the final process of buying your first home in your 20s. Contact your lender to request the transfer of the mortgage to your account. After the transfer, read through all the paperwork and sign appropriately. You may need legal assistance to break down the complex contractual terms so that you understand everything before signing.
8. Move In
Congratulations on buying your first home in your 20s! Now, you should start thinking about moving into a new home. As a first-time homeowner, moving into your new home might be a whole new and arduous task for you. You need the help of professional movers to navigate through the process effectively. Hiring a moving company will give you access to the following benefits.
Guarantees the Safety of Your Belongings
The professionals from moving companies know how to wrap and pack delicate items like TVs, fridges, and utensils for safe transportation. Additionally, they have goods in transit insurance, protecting all losses and damages to your property during the move-in process. Therefore, hiring them is an excellent way of ensuring the safety of your belongings.
Allows You to Focus on Your Other Things
During the last days of closing the sale, you need time to meet with your real estate attorney, agent and probably the seller to finalize the deal. During this time, you can engage the movers to pack your belongings as you focus on finalizing the contract.
Relieves You From Transportation Challenges
Hiring a moving company will secure you from transportation challenges you would otherwise face if you took the DIY route, like vehicle failure, damages in transit, and hiring the right-sized truck, among others.
To get the right moving company, you need to understand the types of items you are transporting. Then, contact multiple moving companies to compare their quotes. List companies with the best quotes and then narrow the list by choosing the one with the best customer reviews.
Buying your first home in your 20s is a significant and valuable investment you can make while still young. Your financial obligations are still minimal at that age, so you can manage the purchase as you focus on personal growth. Hopefully, the above guide will help you successfully plan and secure your first house.