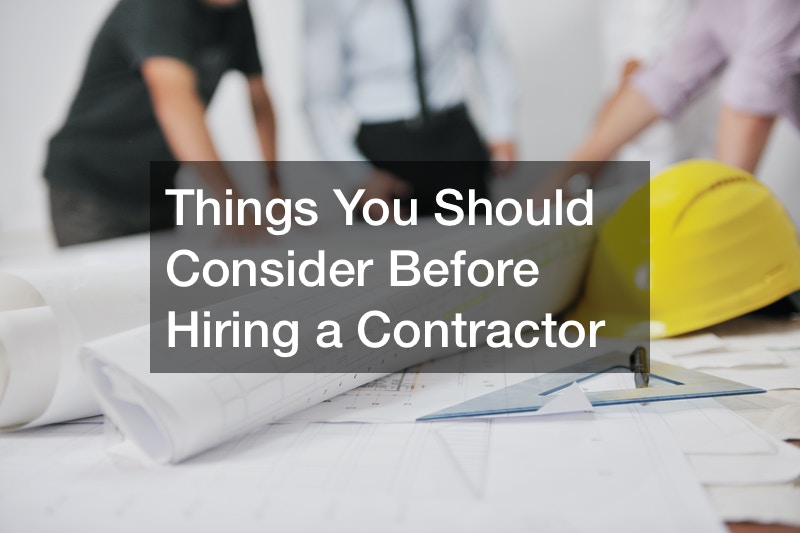 In this video, you will learn to consider before hiring a remodeling contractor. First, talk to a single remodeling contractor to get the idea, and then talk to multiple remodeling contractors and acquire written estimates from at least three.
Make sure you're evaluating apples to apples when you get various quotes.
Look at building materials, work techniques, schedules, and other elements that differ per contractor. Be careful of estimates that are too high or too low.
Local contractors are quicker to contact if difficulties occur with the work in the future, and they are more likely to be conversant with building codes in your region. Ask the contractor for their local mailing address. Be cautious of anyone who goes door-to-door or refuses to leave a contract overnight.
Get numerous bids before making a selection. Don't be rushed into making an early choice, particularly about signing a contract. Be wary when requested to pay a significant deposit up in advance. All estimates and agreements should have small print, so be sure to check everything out. Consider asking your neighbors, relatives, or friends for recommendations of emergency services remodeling contractors to use if you need immediate repairs and don't have the time to complete your research.
Don't pay for the entire project until it's finished. Do not pay in cash and make all check payable to the firm, not the individual. It is common for larger projects to pay one-third of the expected expenditures as an initial payment. As a result, you'll be able to keep the cashed bank check as proof of payment. To find out more, watch the video.